A Look at Modern Media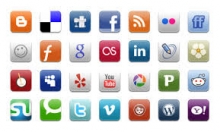 National Journalism Week
The Press Association of Jamaica recently hosted a week of activities in celebration of Journalism Week. They invited me to make a presentation on 'Modern Media: Competition and Customer Choices'.  I kicked off by asking the well organized session, with over 200 in attendance, what words came to mind when they thought about modern media or new media.
Word Associations
Here are some of the words that immediately come to my mind – Modern Media – Digital, Disruptive, Mobile, Multiplatform, Convergent, Cord-Cutting, Competitive, Collaborative, Captivating, Internet, Immersive, Interactive, Immediate, Live, Streaming and Viral.
Then we went on to the words associated with 'Competition'. This threw up –  Global, Borderless, Brutal, Blurring Markets, Blurring Industries, Marked by Mergers & Acquisitions, Digital Advertising, Citizen Journalists, Fluid and Flexible, Frightening, New Entrants, some may say Upstarts and Experimental.
Customer Choices bring to mind these words  –  On-Demand, Online, Streaming, Swipable/Clickable, Shareable, Many/Varied/Fragmented, MOBILE via Multiple Digital Devices, Multi-media, Cord-Cutters/Cord-Nevers, Cord-Extenders – Over the Top (OTT) Video and desire for Authentic, Experiential, Ethical.
Optimize Content for Mobile
The point was made that the "$290 billion global television market is being disrupted by six billion mobile devices and a new generation of consumers that demand their programing when, how, and where they want it" (Jay Samit, July 17, 2015 via Harvard Business Review). The smartphone was identified as a key disrupter and followed with my call to action for content creators to optimize their content for mobile.
Competition
In looking more deeply at competition, I noted that truly this is an enduring feature of modern media and modern life and that competition often leads to mergers or acquisitions across ALL forms of media.
Recently, Twitter bought Periscope, before that Facebook bought Instagram and is perhaps still trying to snap up Snapchat. And long before all that, in 2006 Google bought YouTube. By the middle of 2015 Google had acquired over one hundred and eighty (180) companies.  Its largest acquisition to date is the purchase of Motorola Mobility, a mobile device manufacturing company.
Mergers & Acquisitions are a feature of not just modern media but traditional media as well. In August, NBCUniversal invested about two hundred million UD dollars in BuzzFeed. Competition is everywhere. There's even competition for the 'word of the year'. Some say it was unfair for 'selfie' to beat out 'twerk' as the 'word of the year' in 2013.
The 2015 'Word of the Year', an emoji called 'Face with Tears of Joy', also known as 'LOL Emoji' or 'Laughing Emoji', a pictograph, we are told "sums up who we were in 2015". So in this modern day even time is in completion   – 2015 is already being spoken of in the past tense as 2016 pushes it aside.
Features of Modern Media
Oxford Dictionaries noted that emojis are an important aspect of modern media which, they say, "have come to embody a core aspect of living in a digital world that is visually driven, emotionally expressive, and obsessively immediate." This quote sums up some features that customers look for in modern media –
Visually Driven – So please tell a story, paint a picture with words or use infographics to make meaning of Big Data.
Expressive – People really only love vanilla when it's ice-cream, so be expressive.
Obsessively Immediate – Because consumers 'want it now'.
Do remember that content is platform agnostic. So tweak and place your content everywhere.
Social TV – A New Business Model
On a Thursday night, long before I had ever watched the first episode of Scandal, I already knew the names Olivia Pope and Huck. They were tweeted mercilessly, as too # Scandal, #AskScandal and #ScandalGladiator. This popular TV series was 1st aired by ABC TV in April 2012 and really brought Social TV – a marriage of TV and social media – to my conscious attention.
So, although Twitter is competing with TV for attention, it is also pulling new viewers to TV by way of social viewing. This is modern media working in tandem with traditional media and driving audiences to old media like Free-to-Air TV. Most Jamaicans will remember TesseAnn Chin on The Voice in 2013 and how NBC milked social media.
Social TV is the new 'water cooler' as it ramps up engagement and discussions via online platforms like Twitter and Facebook. In 2013, media monitor, Nielsen, reported a 38% year on year increase in tweets about TV – 263 Million Tweets! In that same year Nielsen launched its Twitter TV Ratings.
Collaborate When You Can
Tie-ins between broadcasters and social networks like Twitter, Facebook and Instagram is now a real business model and expected to generate market worth of two hundred and fifty six Billion US dollars (U$256B) by 2017. Even leading cord-cutter, Netflix, is finding a way to work with traditional broadcasters like ABC and others.
As far back as 2013, having invested in the requisite software and trained the staff, Phase 3 Productions introduced tweets as well as Facebook and Instagram posts into live football. Jamaica is keeping abreast. With modern media your competitors can help you in your business and you can COLLABORATE.
Here's one example of a great collaboration. A creative idea thrown at a creative team, and facilitated by Green Screen Technology coupled with Teleconferencing Software and Multi-Camera High Definition TV Coverage, made it possible for Sir Godfrey Palmer, located in Scotland and recipient of an Honourary Doctorate from the University of the West Indies, to be beamed live onto the UWI Graduation Platform at Mona Campus, Jamaica only a couple weeks ago.
And so my second call to action is to collaborate when you can. Modern media and traditional media can co-exist and facilitate each other. Competition does not have to be synonymous with war.