Designing for Mobile Digital Content
Designing for Mobile Digital Content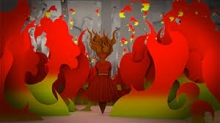 Reposting this as it is still totally relevant. 
Marriage of Social & Mobile
My desktop is only for traditional work, no Facebooking, Tweeting or Instagraming. Note, though, that I do use these social networks for what I call virtual work. I know, I know, there's no such thing! Work is work!
I promote my company by posting pictures and sharing information which will help to position the company in a positive light. All of this is done via my mobile phone. Without my mobile, for me there would be little or no social sharing.
This marriage of social and mobile, a feature of the digital era, is unbeatable and has further fuelled content creation and content distribution opportunities. The mobile web is very social but there are noteworthy points to pay attention to.
Formatting for Devices
Content are displayed differently across different platforms and audiences respond differently to content via different platforms. Content creators must be knowledgeable of the various distribution platforms and learn how to configure their content so as to facilitate the best display across them. Content creators must therefore format for display.
Content that works well on a desktop may not look as good or even be available via a cell phone or tablet. Images not properly configured for mobile may fail to show up on these devices; instead you may get a little box with a question sign.
Take-Up of Mobile Devices
Mobile is growing at a rapid rate. ABI Research reported that 1.25 Billion Smartphones are expected to be shipped in 2014, with a 12% compounded annual growth over 2014 to 2019. The take-up of Smartphone and Tablets since 2010 has significantly outpaced TVs and PCs.
Content creators must take heed. The mobile, social lifestyle has taken root and there's no turning back. It will only become more deeply embedded over time. A recent BBC Study showed that audiences love news via their iPad and watched more news when consumed via this device. Displays and devices matter!
Mobile Internet/Mobile Phones/Mobile Apps
Mobile Internet and Mobile Smartphones top the list of disruptive innovations. They have flung the door wide open for content creators. Given their symbiotic relationships, they are the new frontiers for content dissemination.
Mobile apps are a fast-growing rich area for content creators. Before writing this, I didn't even think of apps as 'content'. Then I remembered the huge market for mobile Games, GPS navigation and numerous other things. Of course apps are content!
The Medium is the Message
The lines between the medium and the message have become increasingly blurred. Hotly contested conversations can be engaged in as to whether the Internet or the Smartphone is medium or message. That's for another time and place, though.
In the 2014 'Internet Trends' report, Mary Meeker estimated that $30 Billion per year will be earned from mobile advertising. Here again is opportunity for content creators and media houses. Mobile advertising should not be ignored.
Growth of the 'Virtual World'
The 'virtual world' offers real opportunities for content creators. Consider that the Internet just turned 25 but has evolved to the point of being seen by many as a basic human right. Facebook turned 10 earlier this year and has over 1.2 BILLION active accounts. Twitter, only 8 years old, has about 250 Million monthly active users. The Internet is the new frontier for real business, not virtual business.
Within the Caribbean, including Puerto Rico, Dominican Republic and Cuba, of an estimated population of about 42 Million, Internet penetration stands at about thirty three percent (33%). Facebook penetration is approximately sixteen percent (16%) overall but much, much higher in some countries.
In Barbados and the Republic of Trinidad & Tobago, Facebook penetration is well over forty percent (40%). In Jamaica, while boasting a much larger number of Facebook accounts in view of the large population of this island, penetration level is only about twenty five percent (25%).
Content Creators Must Embrace Digital & Mobile
Content creators who bury their heads and look back longingly to the 'good old days' before the world went digital will perish. I've seen them – editors who stuck to non-linear formats and refused to learn digital editing, cameramen who refused to learn how to operate digital cameras and media houses that have refused to read the trends and embrace the opportunities of new media and the Internet.
Content creators can now do a whole lot more for a whole lot less as barriers to entry are being eroded and prices continue to tumble. Furthermore, there are so many free design tools online. Designing for digital and designing for mobile are prerequisites for today's content creators. Let's get to it!
July 11, 2014