Social Media, Broadcasters & Politicians
Social Media, Broadcasters & Politicians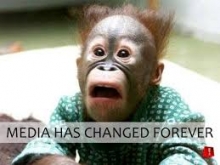 Counting Facebook "Likes" & Twitter Followers
I'm preparing to participate in a workshop hosted by a commercial broadcaster in Jamaica. The focus is on social media and their roles in today's broadcast media organizations.
Thinking through key points which must be highlighted brought me back to my early media days and arguments about the electronic media, public interest, diversity of voices, decency and good taste versus profit motives.
Those arguments have not changed, "profit" now includes a much wider definition, with Facebook likes and the number of one's Twitter followers counted as important, even if not in monetary terms in the short term. Ultimately though, commercial broadcasters expect social media engagement to deliver return on investment and to hit the bottom line in tangible ways.
Commercial Broadcasters Texting, Posting & Tweeting to Profit
People in commercial broadcasting are not just texting, tweeting or posting merely for the fun of it. No, they do this to foster audience engagement, "buy" good will and mind-share and ultimately pull more people in to their stations and programmes.
Audiences are valuable to advertisers and advertisers are still the life-line of commercial broadcasters. Programme producers know this. Many have "taken the bull by the horns," and are promoting their radio and TV programmes via personal social media accounts. Dionne Jackson Miller, a respected journalist with the RJR Communications Group, does this well.
Jackson Miller uses her Facebook and Twitter (@djMillerJA) accounts to promote her "Beyond  The Headlines" weekday programmes on RJR 94 FM, as well as her weekly "All Angles" show on TVJ, a fully owned subsidiary of the RJR Group. She has dutifully hashtagged her tweets promoting these programmes, thereby making them easy to track online.
Here's an example of how she does this. "Tonight on #AllAngles – Best and worst performing Cabinet Ministers – Who should go? Who gets a gold star? @TelevisionJamaica at 8:30pm. This was posted almost one year ago, but the hashtag delivered this and numerous other tweets so tagged to my quick search.
Journalists Must Engage via Social Networks!
The primary point I want to make in citing Dionne is that she has obviously taken time to understand social media and is using them to help to drive listeners and viewers to her radio and TV programmes. Emily Crooks on Nationwide Radio (90 FM) is also doing a good job at using social networks to drive audience engagement and ramp-up listenership of her station on the 90.3FM band.
Programme producers, journalists, talk show hosts and others involved in the electronic media can benefit from social media but it takes time, discipline and insight.
The #AllAngles hashtag went as far back as 1022 days. That's two years and eight months, perhaps about the time Dionne took to Twitter. She blogs and is also busy on Facebook, a site I hardly use but which still dominates social networks. Jackson Miller uses her blog to extend and deepen discussions on current affairs.
I have watched her evolve and grow on Twitter and seen the way in which she has opened up, allowing snippets of insights into her personal life like TV show preferences, while remaining professional. This brings me to online behaviour by public officials who engage via social networks. Let me use a series of tweets between Jackson Miller and Member of Parliament as well as State Minister, Damion Crawford, to make a few points.
Politicians/Public Officials and Social Media
July 24, 2013 "@damionCrawford: I wonder what would happen if I said free Kartel..not that I am saying it I am just wondering #down_with_twitter_police"
July 25, 2013 "@djMillerJA: @DamionCrawford says #DownWithTwitterPolice – do you agree? Shd we not care what MPs say on Twitter? Gonna call you @DamionCrawford".
Here we see Jamaica's first dreadlocked Member of Parliament (MP), the youthful millennial, Damion Crawford, well-known on Twitter for his "shell dung" tweet during the 2012 London Olympics, seemingly baiting tweeps. Jackson Miller, a real newshound, swallows the bait.
Crawford's tweet came within days after a great furor over his colleague MP, Dr Drayton Campbell's tweet that made reference to a beauty contestant as similar in shape to the Jamaican economy.
Not a kind reference, since we are all aware of the precarious state of this country's economy which is anything but attractive! Crawford's July tweet also came after a profane one by his party colleague, the Mayor of Kingston, Angella Brown-Burke, only months ago.
Kartel is a highly popular but extremely controversial dancehall artist who has been in prison on murder charges for almost two years. One charge was recently dropped but the other continues to be investigated. Why would a Member of Parliament and State Minister in the Ministry of #Tourism and #Entertainment, as included in Crawford's Twitter bio, along with the hashtags, feel the need to tweet as reflected above?
Public Good, Decency & Good Taste
Decency and good taste are subjective terms and cannot be legislated. Most of us know them when we see them, though. "Public interest," as noted earlier, is also a concept that has been highly argued and continues to be contested.
Was Crawford's tweet in the public's best interest? What good did it serve? Having hashtagged these words in his bio, anyone searching for "tourism" or "entertainment" could be exposed to this Jamaican Minister's tweet.
We expect more from public officials than from the average tweeter, who may be doing it just for fun or to get "forwards."
Crawford's response to Jackson Miller's persistence regarding the "current  issue" about "what MP's say on Twitter" was that, "they want to tell everybody else how to manage their accounts and everybody is a social media expert when 90 percent have no training." His "they" refers to Tweeps in general, especially those who Crawford says, "follow ppl page just to be negative".
But tweeps do not need social media training to be able to determine an inappropriate comment from a high-ranking public official. As @YouJamaica tweeted to Jackson Miller and Crawford, "we must protect free speech but citizens can express opinion about what elected representatives say in any forum."
Training
The time has come for all public officials and frontline representatives of electronic media to be trained in the use of social media, even if only for them to understand how what they post, tweet and text can impact their public image and that of the entity/country they represent. Let's ramp up the training!